Building:
Columbus Square: 795 Columbus,
795 Columbus Avenue
New York, NY, 10025
Structure:
15 floors, 132 units
Neighborhood:
Upper West Side, Manhattan
Manager:
UDR, Inc
Layout:
1-Bedroom, 1 Bath (637 sq/f)
Monthly rent:
$4,400 (no fee)
Unit / Floor:
XXX
Available:
No longer available
Contact:
This unit is no longer available. Please do not contact the poster about this listing.
Description
Living is easy in this impressive one-bedroom home. The open floor plan offers a stylish kitchen with stainless steel appliances and street scape views of Columbus Avenue.
Building Amenities
Apartment/Building Photos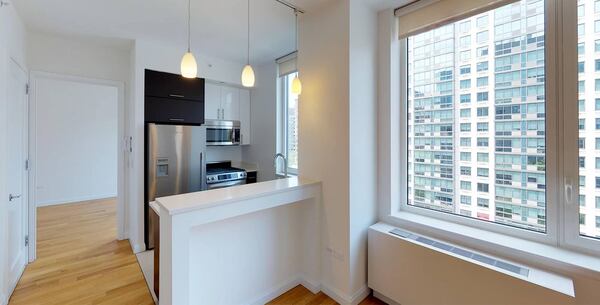 Area Map
Nearby Buildings & Rentals
Nearby Subway Stops
Central Park West & 97th St: (0.18 mi)
Central Park West & 96th St: (0.21 mi)
Central Park West & 103rd St: (0.27 mi)
Broadway & 95th St at N corner: (0.30 mi)
Broadway & 103rd St: (0.36 mi)
Broadway & 104th St: (0.36 mi)
Broadway & 96th St: (0.36 mi)

Posted: 12 Jul 19
Last advertised: 12 Jul 19
Additional information about the listing may be available here (www.udr.com)
This ad has been viewed 0 times